Articles
Version 4 of AC Central is a dramatic redesign of the app, the first total user interface change since we debuted the app in 2015. Why the big revamp? This update provides a more modern and customizable user experience and the addition of many other new features users have frequently requested.
To signify this big step, we also have a new app logo.
NEW FEATURES
Create a Playlist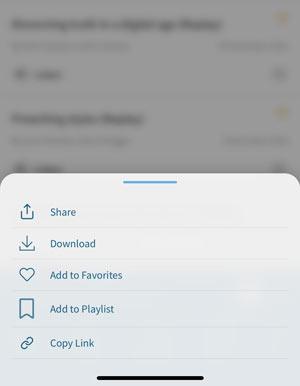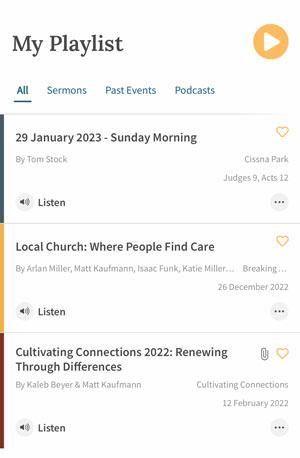 Got a road trip planned? A long exercise session? Now you can queue up a list of programs and/or sermons you want to listen to and they will play sequentially. Just click the three dots on any listing to add it to your playlist. Items can be removed the same way.
Add to Feed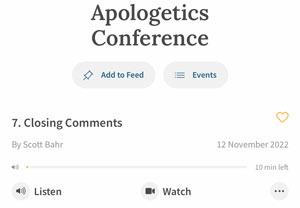 Customize your home screen feed by adding programs and/or congregations you are most interested in. By default, Around the Table and Breaking Bread are included in the feed. The five most recent releases are quickly accessible here by swiping. Touch See All link to view everything and to get access to the additional features.
Set Your Church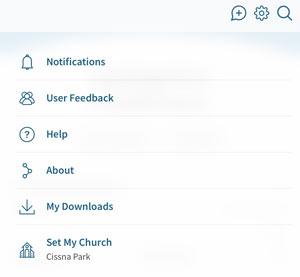 Quickly access sermons from your home church (or any other church) from the Home screen. The five most recent releases are quickly accessible here by swiping. Touch See All link to view everything. Select or change your home church in Settings.
Streaming Now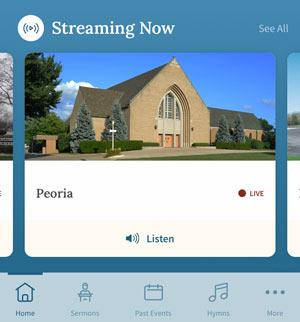 Looking for any available livestream if your usual is not online? Want to virtually travel to another church when at home sick? The quickest way for that is our Streaming Now section which shows every congregation currently online, whether audio, video or both. They show up at the bottom of Home or....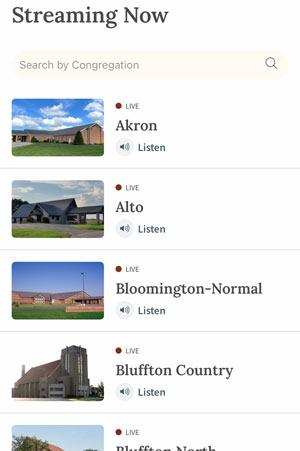 touch See All to get an easy-to-scroll-through list of all active livestreams. Streaming Now is also accessible from the More menu and you can also access a specific church livestream in Sermons, as before.
Congregation Info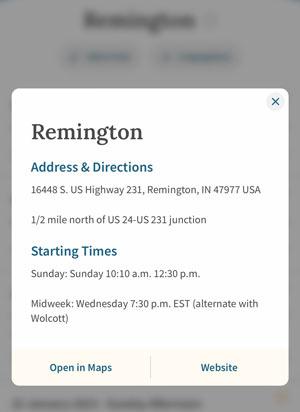 Touch the "i" icon next to the congregation name to access a popup with address, directions and service times. Touch to get directions in Google Maps or open the congregation website, if applicable.
Play Something Random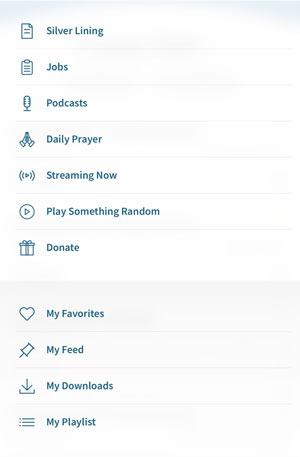 Let the Spirit move! Select this feature in the More menu to get a random selection from Sermons, Podcasts or Events. Results are weighted towards sermons.
Favorites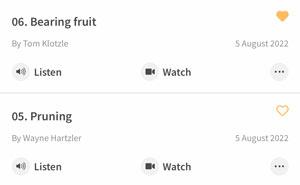 Touch the heart icon to mark something as a favorite if you want to come back to it later or compile a collection of messages you found especially meaningful. Find all your favorites in More.
Quick Share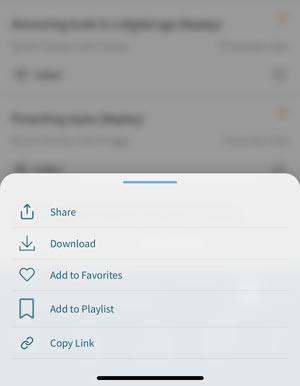 Share audio without having to press play. Just touch the three dots button on any listing.
My Downloads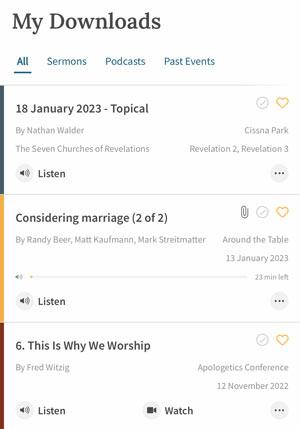 Easily access everything you have downloaded by going to one place, My Downloads in More. If you have a lot of downloads, you can easily filter those to a specific content section.
Search All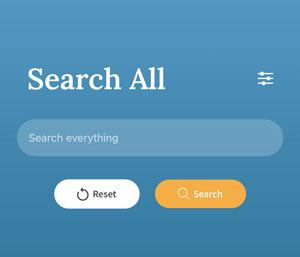 When on Home, touch the magnifying glass to search nearly the entire app. The brings up results from Sermons, Events, Podcasts, and Hymns. Want to narrow your search and get section-specific filters? Just touch the settings slider icon to move to a specific section.
Filter by Hymn Book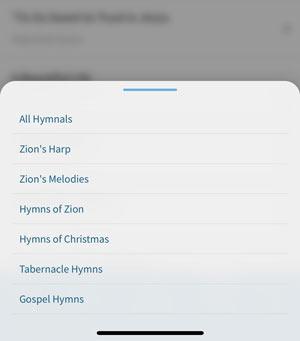 Just touch the Hymnals button in Hymns. NOTE: due to copyright restrictions, we are only able to include hymns that are public domain or copyrighted hymns for which we have an agreement with the publisher.
Notices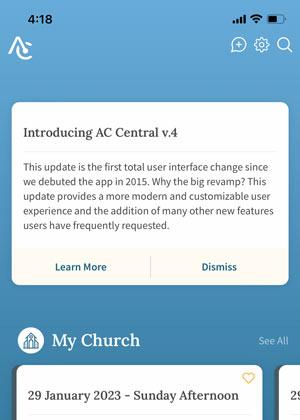 Important news or alerts will be occasionally shared with a dismissible card on Home.
CHANGES
Around the Table and Studio have been combined into Podcasts, but you can quickly access Around the Table and Breaking Bread from My Feed on Home.
Events are now called Past Events to differentiate this section from upcoming events (a possible future addition.)
Silver Lining, Jobs, and Prayers are now in the More menu (although the daily prayer is on the Home screen.)
Searching sermons is dramatically faster, especially for wide-ranging searches in All Congregations.
PDFs can be printed
Downloads from every section are all put in one place, My Downloads
Hymns are no longer stored on the device. They download dynamically.