Articles
Starting with the 4.0.6 app update, you can now change the order that items play in your My Playlist. Go to My Playlist under the "More..." button in the app footer.
Touch the "Reorder" button at top right to enter the re-order state.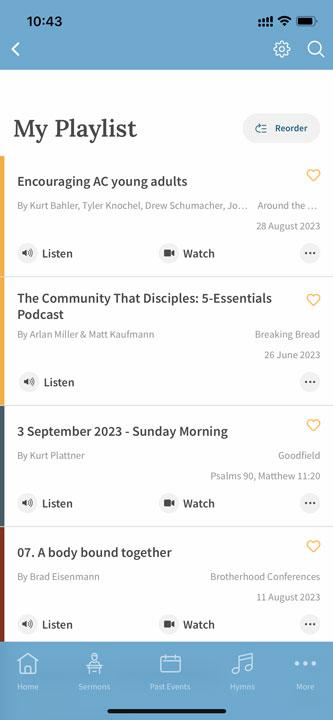 You will now see a drag handle at the right of each item. Touch and drag this to move any item to a new location. The existing items will slide up or down to make room.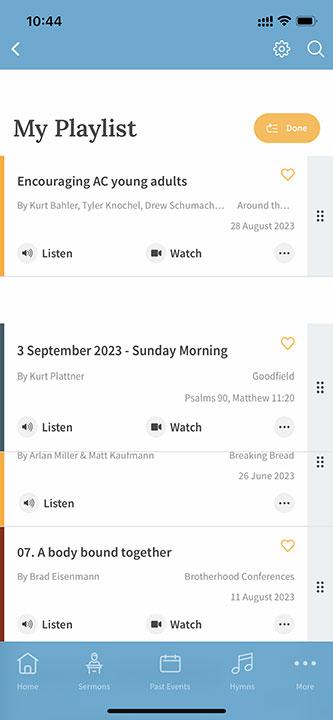 When you are done re-ordering items, touch Done. You can start playing at any point in the playlist by touching "Listen" and it will play audio sequentially starting from that point and going down the list.

NOTE
: continuous playback through the playlist only works with audio, not video.